A Newark, Delaware, man was arrested Tuesday night after allegedly trying to carjack an off-duty police officer in an unmarked police vehicle, according to police.
The Newark Police Department said officers responded to East Main Street at about 8:40 p.m. Tuesday, after a report of a carjacking.
The victim told police that while he was in his vehicle, a man walked up, opened the car door and told him to get out while trying to physically remove him from inside.
DC TEEN TRIES TO CARJACK 'GRANDMA' WITH CANCER BUT GETS BRUTAL REALITY CHECK: 'YOU GOING TO JAIL'
After a brief scuffle, the victim was able to remove the suspect and lock the car doors.
Minutes later, police said, an off-duty Newark police officer who was driving in an unmarked police vehicle was stopped on East Main Street, when he was approached by a man, later identified as Mark Tannen, 22, of Newark.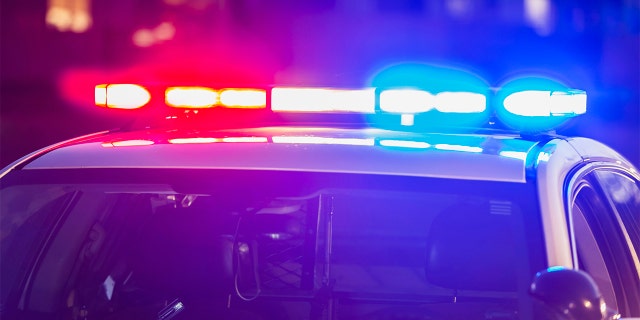 Tannen allegedly opened the police vehicle door and told the off-duty police officer to get out of the vehicle.
PHILADELPHIA TEEN SHOT BY VICTIM HE ALLEGEDLY ATTEMPTED TO CARJACK FACES CHARGES
The officer identified himself to Tannen, who fled on foot.
Police said the officer chased after Tannen on foot, and with the assistance of other officers, Tannen was apprehended without incident.
The victim of the first carjacking attempt positively identified Tannen as the suspect, police said.
Neither victim was injured in the incidents, police said, and a weapon was not used.
CLICK HERE TO GET THE FOX NEWS APP
Tannen was taken to police headquarters and charged with two counts of second-degree attempted robbery.
He then appeared before a Justice of the Peace on video and ordered to be held on $5,000 bail, before being taken to the Howard R. Young Correctional Institution in Wilmington, Delaware.
Credit:
1: https://www.foxnews.com/us/delaware-man-attempts-carjack-off-duty-law-enforcement-officer-unmarked-vehicle-police
The Mention Sources Can Contact is to remove/Changing this articles